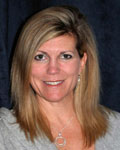 Karen helps clients reclaim their inner power by removing constraints and limiting beliefs that keep them stuck.  Clients are able to honor and embrace all parts of themselves and begin creating the lives and relationships they truly desire.   Karen has a deep respect for her clients, their perspective and their journey.  She creates a safe place to explore their inner self, take risks, heal and grow.  Karen has worked with children, adolescents, adults, couples and families for over 20 years to empower personal and relational growth, emotional wellness and joy.   Additionally, Karen is co-founder of Parenting Perspectives and is passionate about helping parents and families thrive.  She provides parent coaching to address specific parenting challenges and has developed numerous workshops and a highly acclaimed parenting course, Becoming a Conscious Parent: Tools for Parenting from the Heart.  She is a frequent presenter and keynote speaker.
Clinical Interests
Stress, anxiety, loss, parenting challenges, couple and family issues including separation, divorce, remarriage and stepfamily concerns.  Karen has over 10 years' experience working with children and teens in both private and Chicago inner city schools gaining expertise in challenging behavior, school and peer issues, stress and anxiety, and teen pregnancy.  She also worked in a cancer wellness center.
Education and Training
Licensed Marriage and Family Therapist
Licensed Clinical Professional Counselor
BS in psychology from Vanderbilt University
MA in counseling psychology from Northwestern University
Advanced 2 yr training program in marriage and family therapy at The Family Institute, Northwestern University
Certified Parent Educator through INCAF and Nurtured Heart
Fees & Insurance:
Karen offers a free phone consultation for potential clients who would like to obtain more information about her practice and approach. She is a preferred provider for Blue Cross Blue Shield and bills the company directly for clients with PPO coverage. She also provides statements for individuals having other insurance coverage who wish to submit claims for out-of-network reimbursement of her fees.  Fees = $125/session.
Contact:  (312) 330-3194
Email: krjacobson@hotmail.com