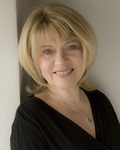 Counseling & Psychotherapy for Adults
Vicki received her Master's degree in Social Work from Loyola University and has been working with adults for over 15 years, following her first career as a Registered Nurse at the Institute of Psychiatry at Northwestern Memorial Hospital, Chicago. Vicki helps clients articulate and set achievable goals for change using a variety of psychotherapeutic theories, dependent on the specific needs of the individual client. Using mindfulness as a grounding tool, family systems theory is integrated with insight oriented theory and cognitive behavioral theory to help clients who feel stuck, lost, embattled, hopeless or overwhelmed.
Clinical Interest
Issues that are commonly addressed are anxiety, panic and/or agoraphobia, mood disorders, OCD, trichotillomania, relationship issues, sexual orientation, self confidence, anger management, life stage transitions, loss and grief, transition to marriage/parenthood, caretaker fatigue, chronic pain disorders, substance abuse for those in active recovery, and bipolar disorder in conjunction with the prescribing psychiatrist.
Education & Training
Master of Social Work, Loyola University – Chicago
Graduate of Wesley Passavant School of Nursing, Chicago.
Appointment Hours: 11am – 9pm Mondays, Wednesdays and Thursdays
Fees & Insurance: Vicki is a Preferred Provider with BCBS PPO, BCBS Choice, Presence Health Care and
Medicare. She also works with clients with other insurance plans as an "out of network provider," supplying monthly "superbills" for claim submission. She offers a gratis half hour session to learn more about her process of counseling and therapy.

Individual sessions, 55 minutes $150.00.
Contact: (847) 422-3565
Email: vgoodwinLCSW@gmail.com